Dutch electric tourist train manufacturer
We are a 100% Dutch established manufacturer of electrical trains, specialising in development and manufacturing of customized quality trains and locomotives.
We design, develop and manufacture electrical trains. Our trains can be used indoors an outdoors and are zero-emission, sustainable, flexible, reliable and strong vehicles. Capacity: 20 - 80 people.
Our customers come from all over the world. We focus on target groups recreation, hotels & resorts, industry. Is environment friendly passenger transport necessary? And interested in a customized electrical train? We have over 30 years experience, so you are welcome to visit us in The Netherlands!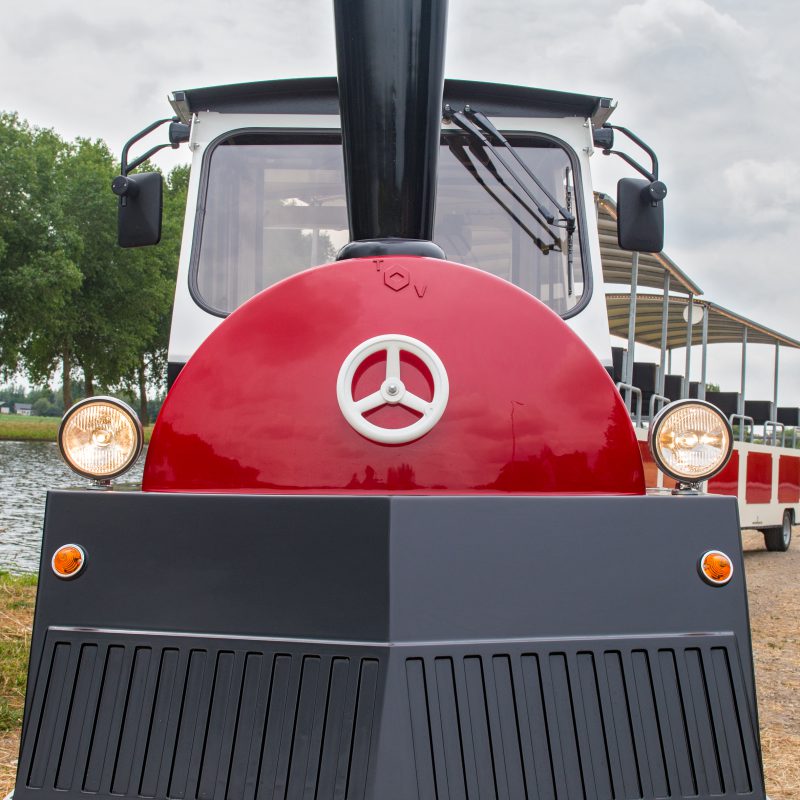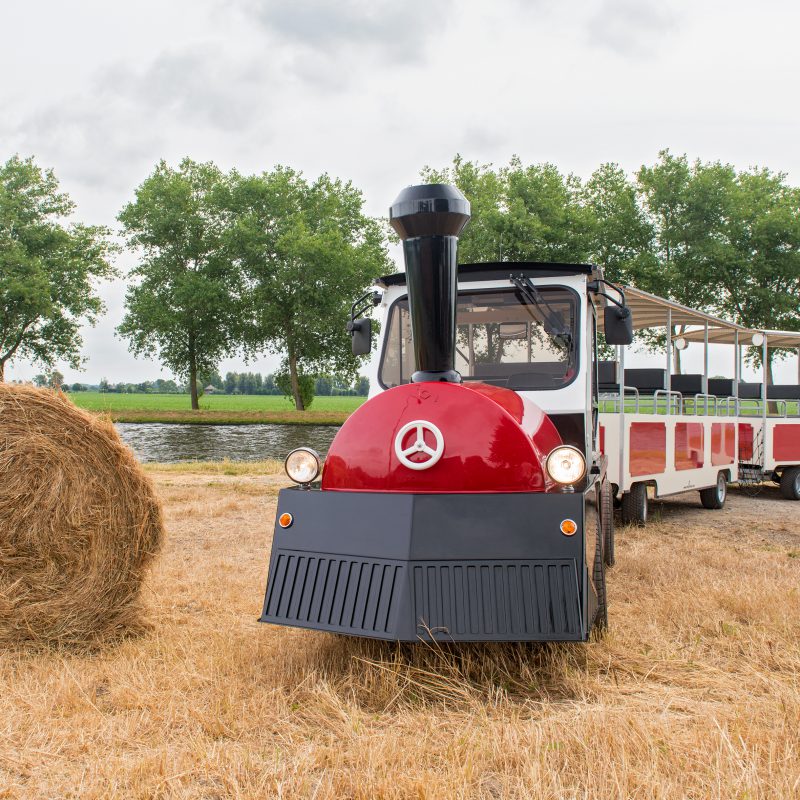 Eco-friendly
Our electrical trains are green, clean and environmentally friendly vehicles. They produce less harmful impacts to the environment.
100% electric
Noiseless
No emission of "noxious" gases
Durable and fully environmentally friendly
Train can be solar drive
With the emergence of 'clean energy' generation, electrical trains actually run with very low environmental impact.
Power Electronics
The batteries of the electrical trains are interchangeable. This ensures that you can use the trains 24 hours a day, 7 days a week.
The trains are reliable, powerful and very robust, suitable for all road terrains. All trains have a range of 200 km at an average speed of 20 km per hour and 150 km at an average speed of 25 km per hour. It is also possible to choose for Solar panels that generate 30% more energy.
More info? info@electrictrain.eu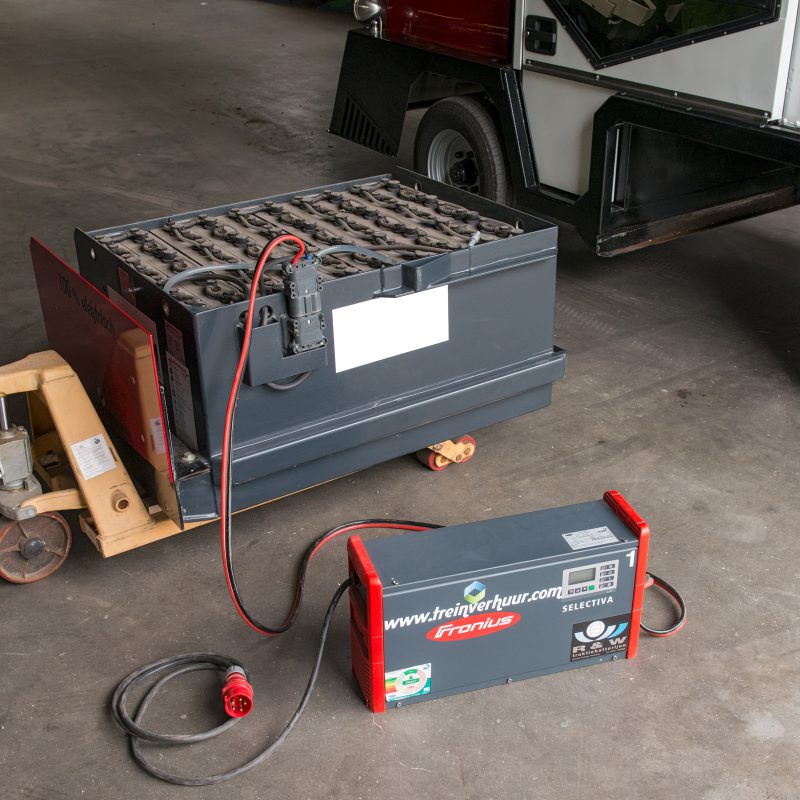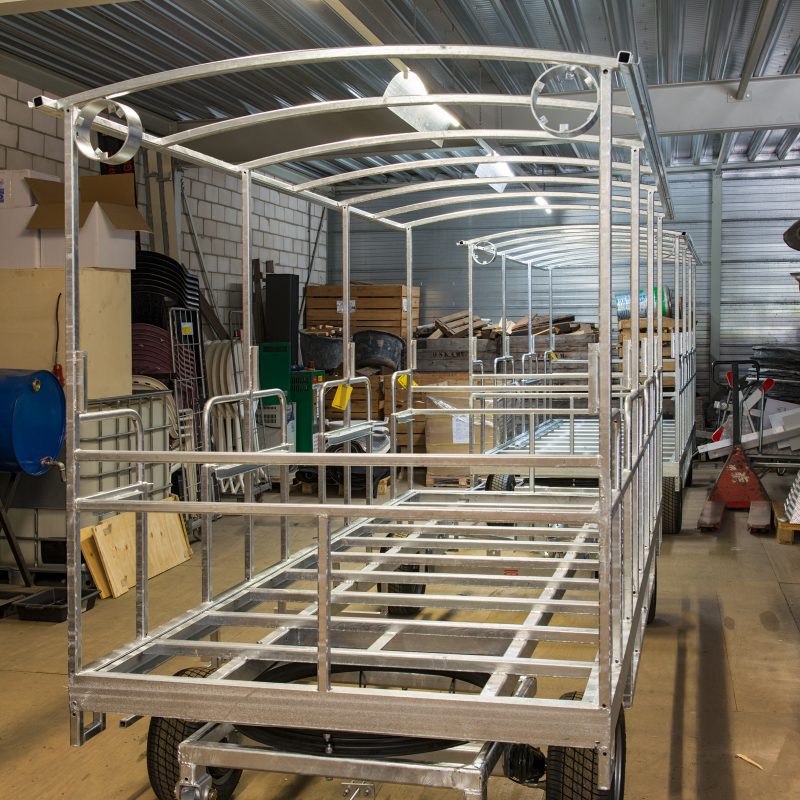 Hand & Custom Made
We manufacture only handmade trains and are able to meet our customers specific wishes. Every style, color, interior, exterior, audio and design to customer specifications are possible. The trains are TÜV certified and meet all safety requirements worldwide
The unique feature of the trains is that they also be allowed to drive on public roads. So if you want to transport groups from a resort to a touristic town then that is possible. Also on industrial plants to get people from point A to point B is possible.
Our address
Electrictrain.eu
Vlietskade 1017
4241WE Arkel
The Netherlands
Contact us
+31 (0)6 535 811 90‬
info@electrictrain.eu
electrictrain.eu